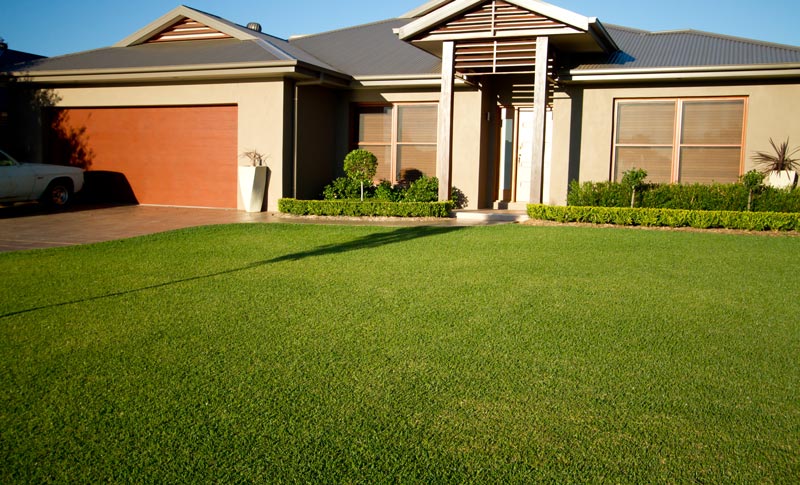 Sir Walter
Sir Walter soft leaf buffalo has proved itself to be Australia's favourite lawn. It thrives in a wide variety of climates and soils and is perhaps the most shade tolerant lawn available. It has a medium sized leaf which is soft to the touch and has great cushioning for kids and games. It is self repairing yet has low invasiveness to gardens and paths due to its runners being on the surface only.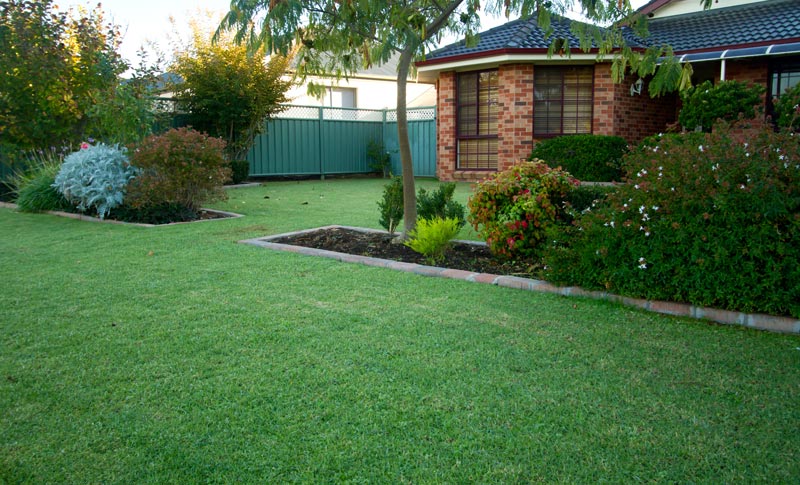 Kikuyu
Kikuyu is a budget alternative for areas which need ground cover such as nature strips or drains. It copes with full sun but gets leggy and sparse with too much shade.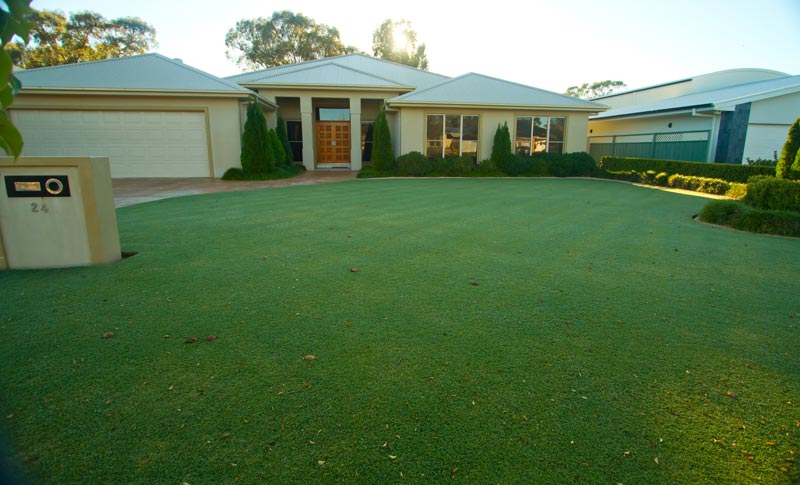 Legend Couch
Legend is a blue green fine leafed grass variety that performs well in the central west. It loves full sun and can have some shade. It is a hardy lawn that is a survivor, but a little more care will reward you with an even, smooth, high quality lawn.
Due to the recent dry conditions legend has become more popular. It is very hardy and requires low water once established. It has a fine bluegreen leaf. If you are one for a spectacular lawn, it doesn't take much to produce with this variety. It loves full sun and copes well with the hot summers. The disadvantage of using the hardy summer grasses that require less water is that they do burn off in winter with the severe frosts, but return again in spring and quickly recover their vigour.